27" x 24" x 34"
MDF
October 2019



The goal of this project was to use a waffle structure to make an organic planter tower. I own a lot of plants and not enough water dishes which poses a treat to my tabletops. With this structure, the water from the plant on top will drop down onto the one below, etc. I only had an 8' x 4' piece of MDF. I began with these designs to pull my waffle structure from. The first draft ended up taking up too much material, so the second draft was more streamlined.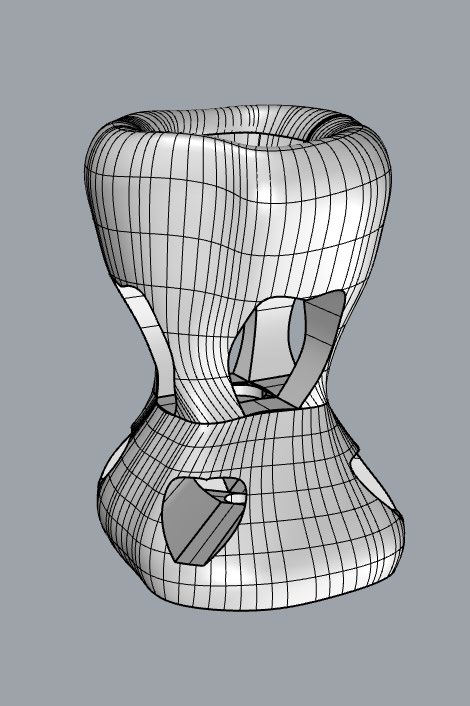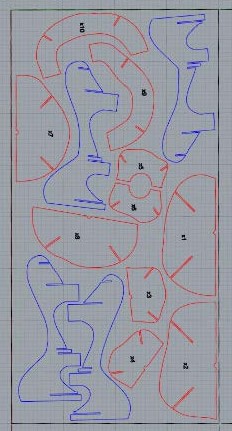 The next step was to take slices from the original model and subtract half of the intersections, accounting for the width of the MDF, so the pieces could be slotted together easily. Then I nested them into a configuration that would fit into 8' x 4'. Then, I made the cut paths for the CNC machine, the paths that the cutting head will follow and I sent it to the machine.
Physically, once it was off of the machine, I used a chisel to break the tabs that were designed in to keep them in place. Once the tabs were off, I sanded and assembled the sculpture and performed it by watering the plants.